Randy S. Jones at Esopus Space NYC

Check out Randy S. Jones Portfolio page here
May 14th,  2018
Well folks,  it was a whirlwind tour but we're back, settled and basking in the success of a great turnout in New York.  We had an amazing turnout – 150+ to the opening – lots of media, collectors and other gallerists. Randy performed well and is still amped from the whole experience.
---
April 2018
Hello friends and neighbors:
As a handful of you know I have been helping Randy S. Jones share his art with the world.  I started documenting him about a year ago by photographing his work and listening to his stories of being a lawyer and an artist.  I have just published a piece on him in Esopus Issue 25, a New York-based art publication.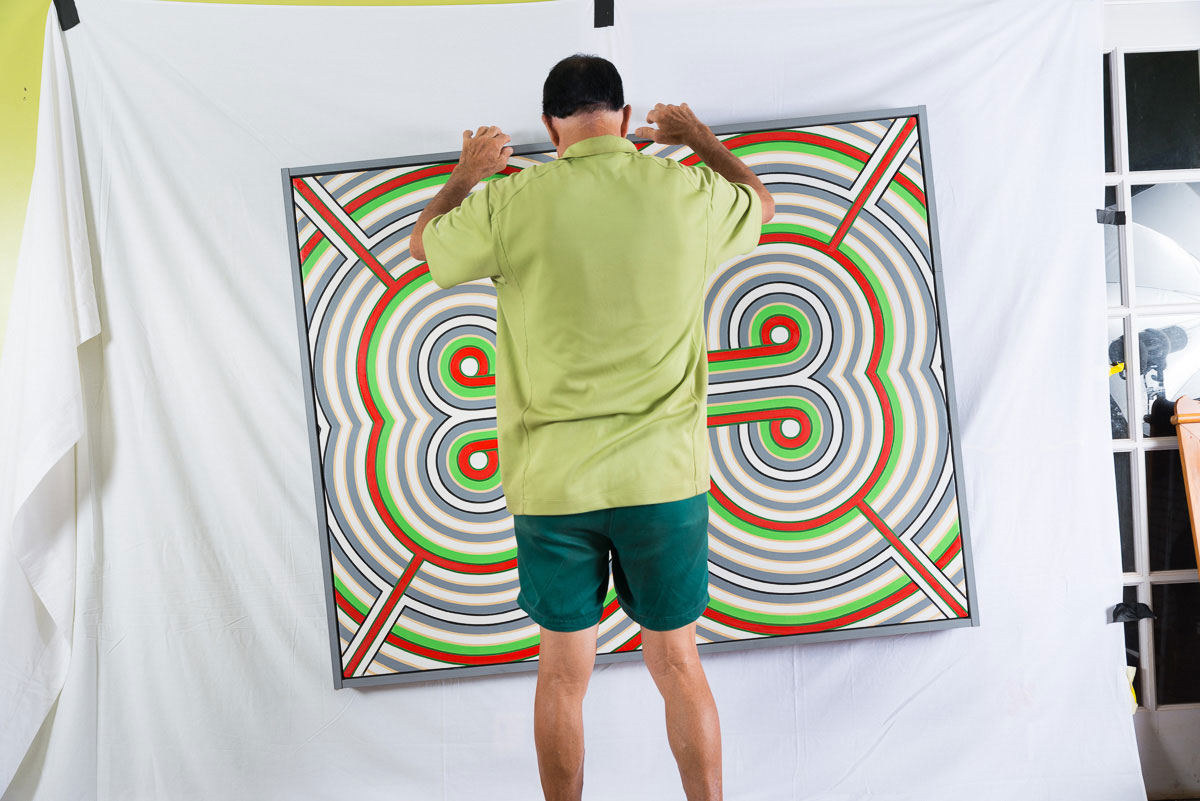 From Esopus 25:
For more than three decades, retired attorney Randy S. Jones has been diligently at work in the confines of his house in Decatur, Georgia, on hundreds of boldly rendered abstract paintings that virtually no one has ever seen. Jones happens to live down the street from David Naugle, who, when he was living in Upstate New York more than a decade ago, introduced us to the stunning photographs of his neighbor Mark Hogancamp, which we published in Esopus 5. Naugle interviewed Jones—and photographed many of his artworks—for a piece in Esopus 25.
This exhibition of a series of Jones's abstract paintings and collages—many featured in this issue—will take place at the Esopus Space Pop-Up (64 West Third Street, #210, NYC) from May 9 to June 2. It will represent not only a New York debut for Jones but will be the first-ever public exhibition of this undiscovered artist's work.
There will be an opening reception on Wednesday, May 9, from 6 to 8 p.m., which will also serve as a launch party for Esopus 25.
More info on the gallery Here |
Check out Randy S. Jones Portfolio page here
---
Some press:
The Next Marwencol? More MoviePass, Unrest report is out, and more.
---
---
Check out Randy S. Jones Portfolio page here